Advantages of PP Corrugated Sheet and PP Honeycomb Panels
Share
Issue Time

04-27-2021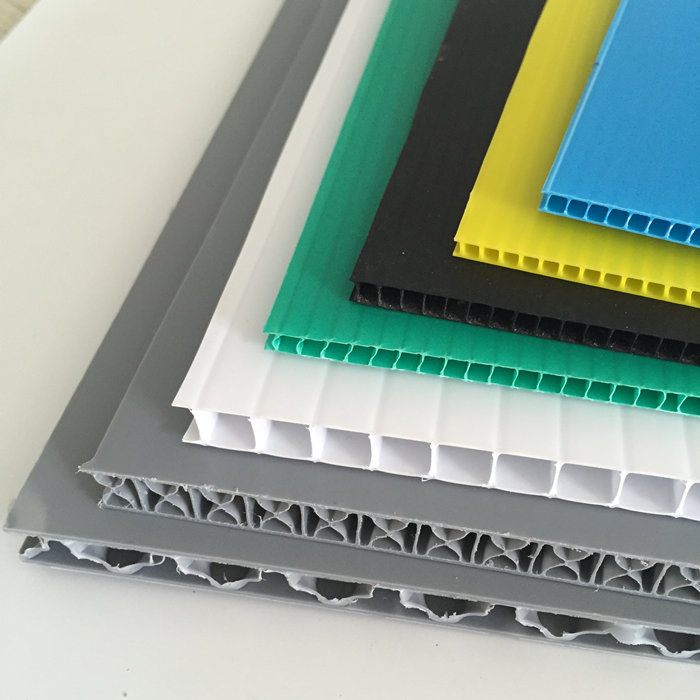 are high technology hollow structure materials, with features such as lightweight, non-toxic, waterproof, anti-termite, vibration damping, anti-aging and corrosion resistant, etc.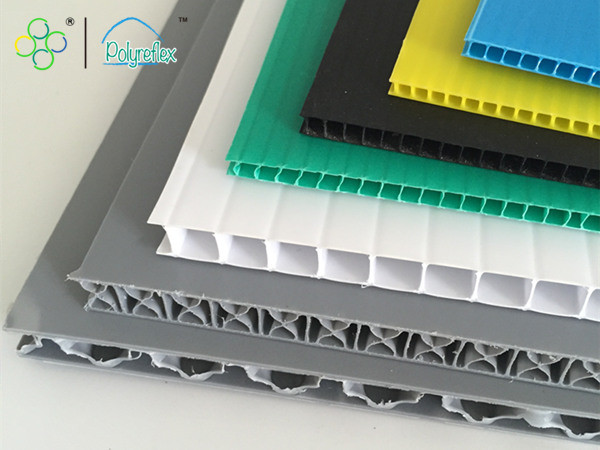 Comparison with other materials
* Compared with cardboard products, fluted board and honeycomb board have the advantages of moisture-proof, waterproof, corrosion resistance, recycling, etc..
* Compared with wood products, fluted sheet and honeycomb sheet have the advantages of moth-proof, moisture-proof, pollution-free and environmental protection, etc.
* Compared with injection moulded products, corflute and cellular panels have the advantages of shock resistance, flexible design and no need to open injection moulds, etc.
Performance enhancement lightweight board
By adjusting formula or through chemical treatment of the surface,
Polyreflex
plastic corrugated sheets and pp honeycomb boards have excellent performance on properties such as easy printing, UV resistance, flame retardant,electrical conduction and anti-static.
The surface resistivity of antistatic plate can be controlled between 106 and 1010 ohm/sq.
The surface resistivity of conducting electrostatic plate can be controlled between 103 and 105 ohm/sq.