Intellectual Property for Polyreflex
Share
publisher

RK
Issue Time

Dec 28,2018
Summary
Intellectual Property Rights are the rights granted to the obligee of creatingintellectual works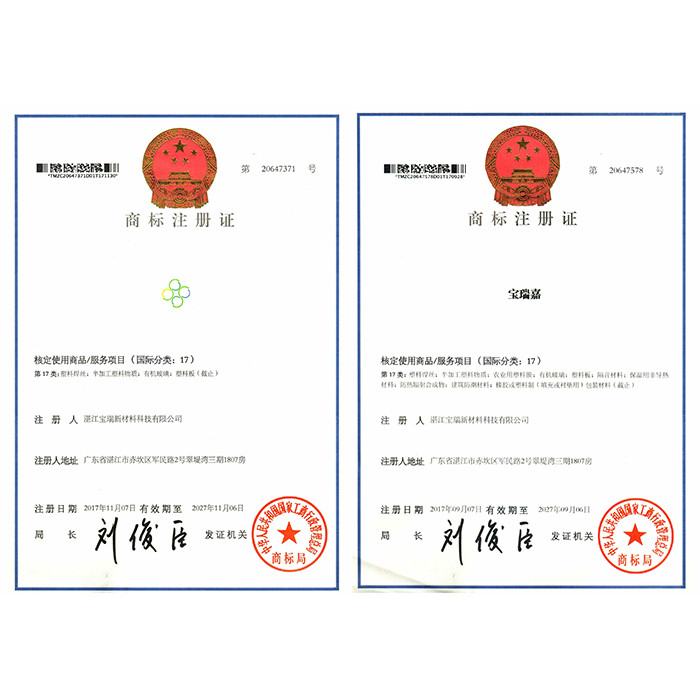 Intellectual Property Rights are the rights granted to the obligee of creatingintellectual works. Polyreflex attaches great importance to the Intellectual Property, not only to the rights of itself, but also to that of the cooperativepartners. We never infringe the property rights of any of our partners.
Chinese companies are becoming more aware of the intellectual property, along with promulgation of the Outline of China Judicial Protection of Intellectual Property. Now more and more high-quality products made in Chinaare introduced to the globe market.

Intellectual Property as for an enterprise, involves trademark, product patent, utility patent, design patent etc.Trademark isnot only a symbol of a company, but also a manifestation of the corporate culture. Registration of the trademark is a safeguard of the company's ownership of trademark, protecting company's image and reputation for long time. Product patent protects the exclusive rights of the creatorowning intellectual works in certain period.

Polyreflex already has the registration of its trademark and logo. While cornering the intellectual property, Polyreflex is strictly controlling quality, taking responsibility for customer and their own products to build up great prosperities.

Up to now, we have signed confidential agreement with 6 companies, co-developing patentedproduct, sharing interest of global selling. If you are searching for supplier of PP corrugated board, PP honeycomb board, PP solid board, pp bubble board, turnover box, plastic box, PP sleeves, lid and pallet, TPO, PE, Polyreflex will be your most reliable partner for your best interest.