Share
publisher

Aimee
Issue Time

Feb 3,2021
Summary
Today is the 22nd day of the twelfth Chinese lunar month, one of the most important festivals in China 'Spring Festival' is coming soon. Chinese familes get together and celebrate the Spring Festival at home.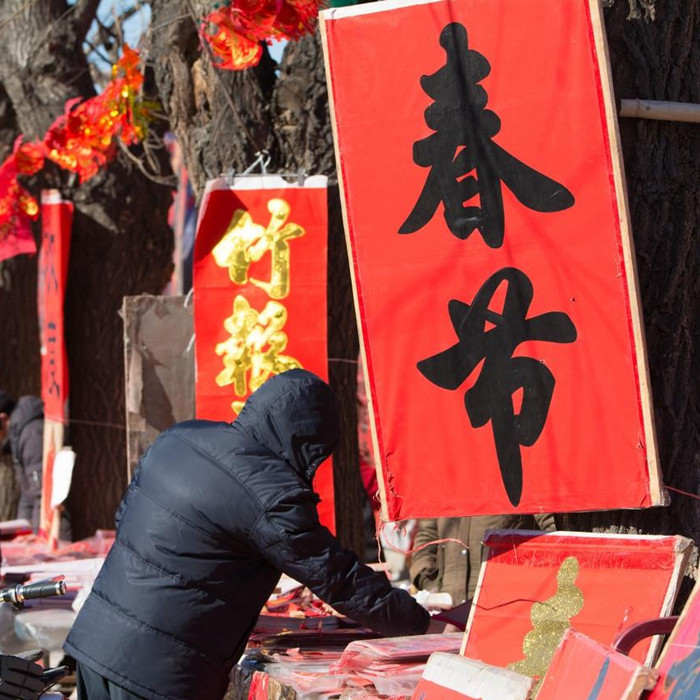 Chin
ese
Lunar New Year
, also called Spring Festival,
is a Chinese traditional festival based on Chinese lunar calendar.
It has a history of over 4,000 years, reflecting Chinese culture and customs.
CNY is as important in China as Christmas in America.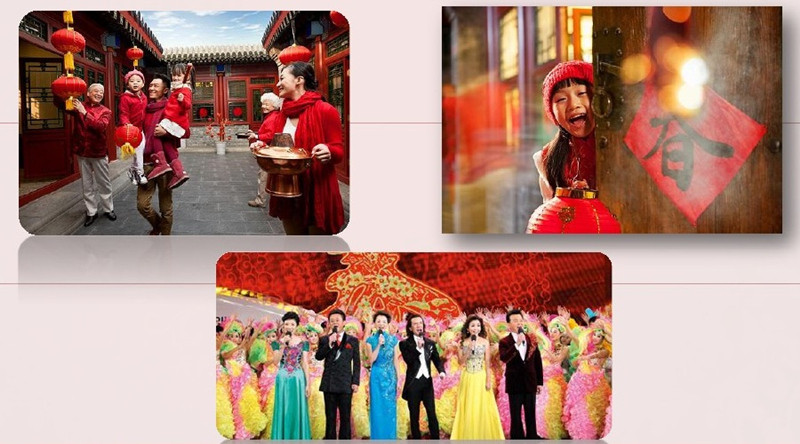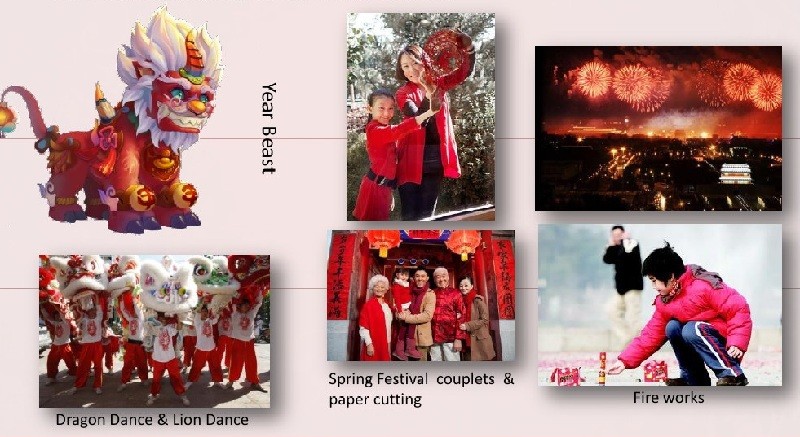 What does the holiday mean?
The word "Year" in Chinese characters used to mean a horrible beast. To combat the beast,
the Chinese hang "good luck" wishes on red paper on the door and use fireworks in the
belief that the beast fears red and fire. This tradition in many ways resemble the Western
belief of using garlic and crosses to fight vampires.
Why Chin

ese

Lunar New Year is s

o

special?
The Chinese zodiac features 12 animals in the sequence of Rat, Ox, Tiger, Rabbit, Dragon,
Snake, Horse, Sheep, Monkey, Rooster, Dog, and Pig. Each animal represents a different
" personality".
A
nd
they
will help people to protect the peace and safe of the whole year.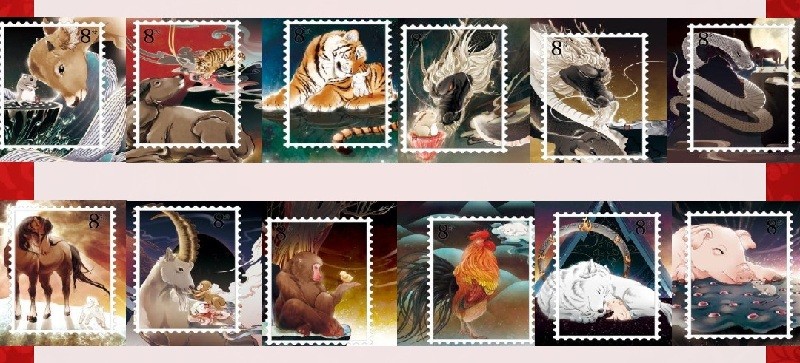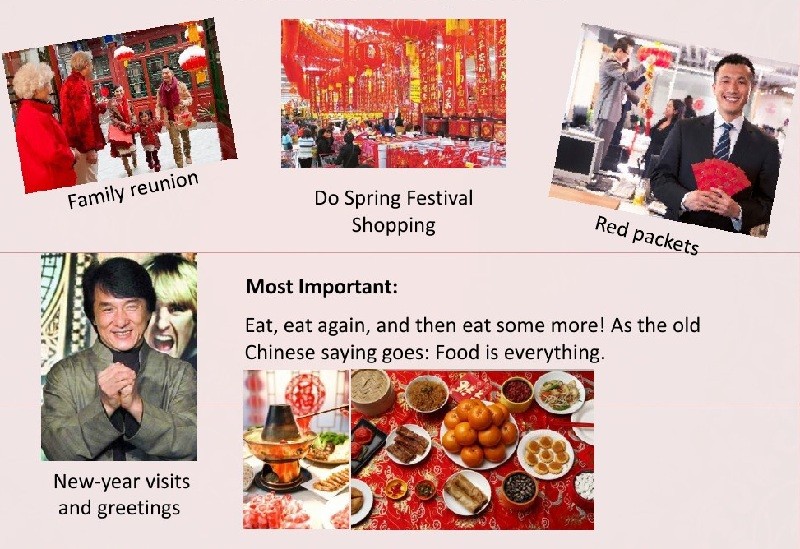 What do people eat?

The tradition is to have different main courses everyday from the 1st day of the Chinease New Year to the 15th day of the Chinease New Year. And most important two foods: Dumpling and Tangyuan.
Dumpling looks like gold, implying a wealthy year ahead. Tangyuan is round, sweet and glutinous, implying reunion and happy together forever.
And people usually eat dumpling at Chinease New Year Eve and Tangyuan in Lantern Festival.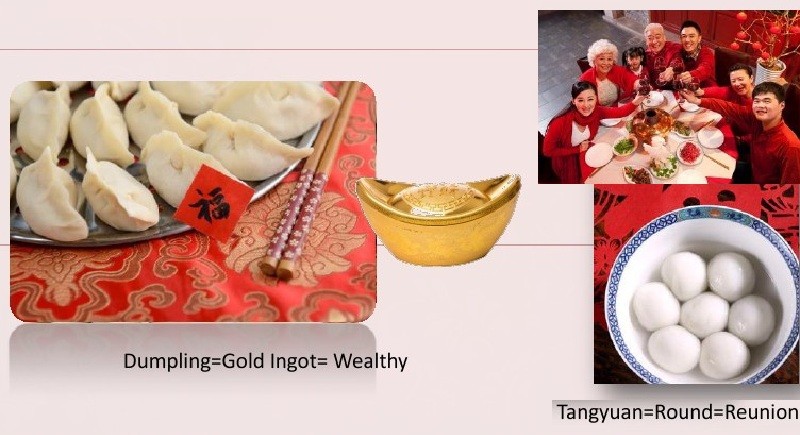 Our office will have the holiday from 11st February to 17th February. We will back to work on 18th February.
If you have any urgent order, please do inform us early next week, we will be able to make
you
a production plan before the holiday.