Do you know the difference between homopolypropylene and copolymer polypropylene?
Share
publisher

Polyreflex
Issue Time

Aug 4,2022
Summary
Polypropylene (PP) is the thermoplastic resin with the smallest density, and it comes in two types: homopolypropylene and copolypropylene. Do you know what is the difference between them?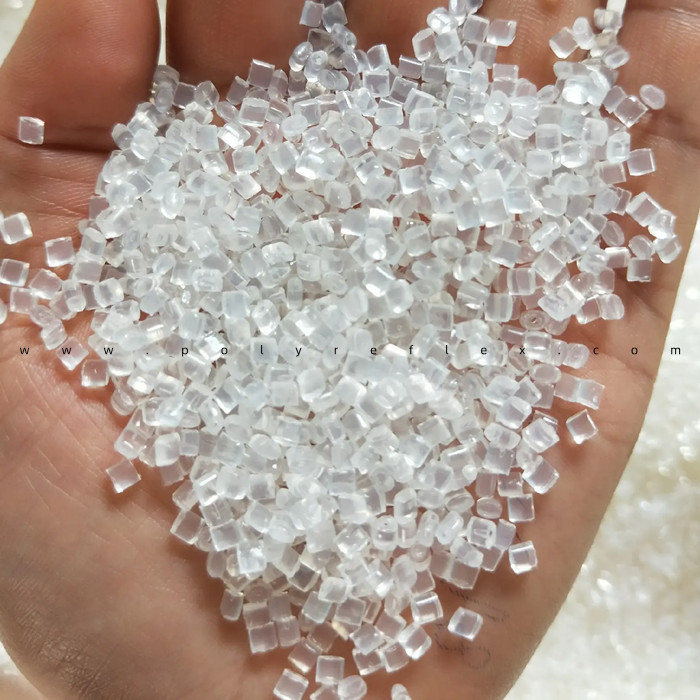 According to the difference in molecular structure, polypropylene can be subdivided into homopolypropylene (PPH) and copolymerized polypropylene, wherein copolymerized polypropylene is further divided into block copolymerized polypropylene (PPB) and random copolymerized polypropylene (PPR) . There are so many kinds of polypropylene materials, so what are the differences between them?
Let's learn about the various types of polypropylene in this blog.
What is polypropylene (PP)?

Polypropylene is a thermoplastic synthetic resin with excellent properties, which is a colorless and translucent thermoplastic lightweight general-purpose plastic. It has chemical resistance, heat resistance, electrical insulation, high-strength mechanical properties and good high wear-resistant processing properties, etc., which makes polypropylene widely developed and applied in machinery, automobiles, electronic appliances, construction, textiles, packaging, agriculture, fishery and food industry since its inception.
Because of its remarkable plasticity, polypropylene materials are gradually replacing wood products. And its high strength, toughness and high wear resistance have gradually replaced the mechanical function of metal. In addition, polypropylene has a good modification function, thereby improving its comprehensive performance and expanding its application fields.
PPH is polymerized from a single propylene monomer and has the smallest density among common plastics. It has a highly regular molecular chain, so the material has high crystallinity and poor impact performance.

PROS | Good strength, good corrosion resistance.
CONS | Poor impact resistance, poor toughness, poor dimensional stability, easy aging, poor long-term heat resistance stability, poor barrier properties to gases such as oxygen and carbon dioxide.
USES | Can be used for packing tapes, blowing bottles, brushes, ropes, woven bags, toys, folders, electrical appliances, household items, microwave lunch boxes, storage boxes, wrapping paper films.
IDENTIFICATION | Burn the material and draw it, the shape of the wire is flat and short.
Block Copolymer Polypropylene (PPB)
It is obtained by the copolymerization of propylene and part of ethylene, and the ethylene content is generally 7-15%.

PROS | Better impact resistance.
CONS | Low transparency, low gloss. Poor resistance to moisture absorption, acid and alkali corrosion, solubility and oxidation resistance at high temperature.
USES | For bumpers, strollers, sports equipment, luggage, paint buckets, battery boxes, thin-walled products.
IDENTIFICATION | The material does not turn black when burned, and can pull out very long round wires.
Random Copolymer Polypropylene (PPR)
It is obtained by the copolymerization of propylene monomer and a small amount of ethylene monomer (1-4%) under the action of heat, pressure and catalyst. Ethylene monomers are randomly distributed into the long chains of propylene.

PROS | High strength, high rigidity, good heat resistance, good dimensional stability, good transparency and gloss.
CONS | Poor impact resistance at low temperature, easy aging, and poor UV resistance.
USES | Can be used for pipes, shrink films, drip bottles, highly transparent containers, transparent household items, disposable syringes, wrapping paper films.
IDENTIFICATION | The material does not turn black when burned, and can pull out very long round wires.
Comparison of three types of polypropylene

Tensile yield strength: PPH>PPB>PPR
Rigidity: PPH>PPB>PPR
Impact strength: PPB>PPR>PPH
Transparency: PPR>PPH>PPB
Low temperature toughness: PPB>PPR>PPH
Simply comparing the pros and cons of the three does not indicate who is the best or the worst. We should choose the most suitable polypropylene material based on our actual needs and uses.

POLYREFLEX HI-TECH
has been a top manufacturer and supplier of
PP sheet,
PE sheet, ABS sheet, TPO sheet and other thermoplastic sheets in China since its establishment in 2006. We are committed to the development and manufacture of high quality plastic sheet, lightweight polypropylene sheets, including pp corrugated sheet, pp honeycomb board and pp bubble board. If you would like to know more about our products, or to get a quote, please feel free to contact us at
sale@polyreflex.com
or WhatsApp us at
+8613828266785
.