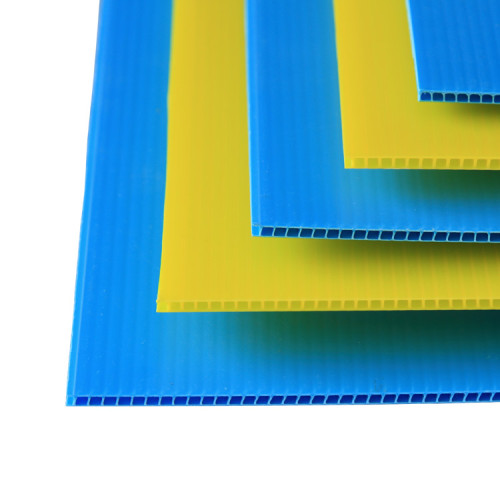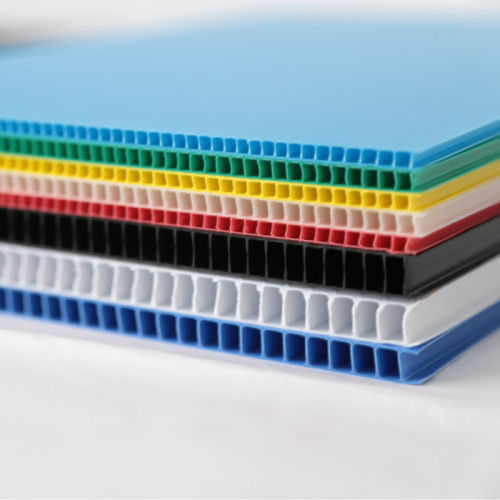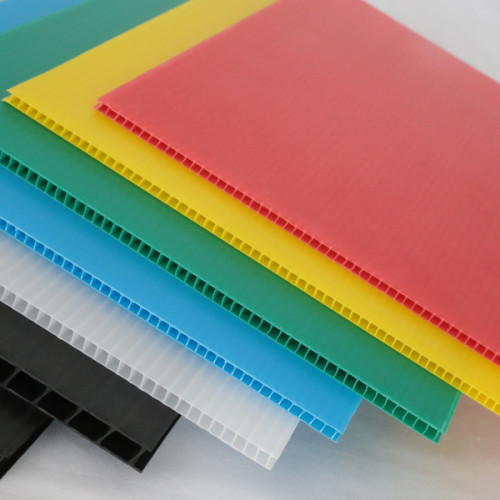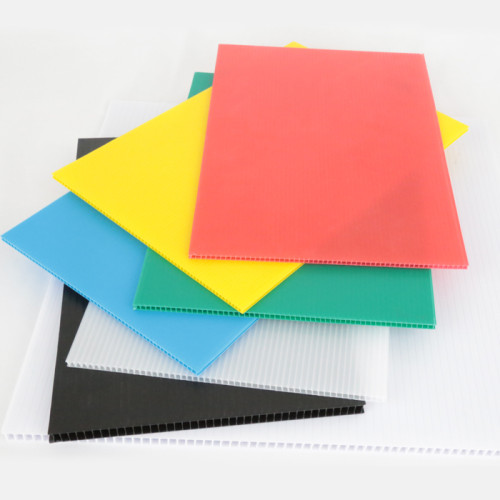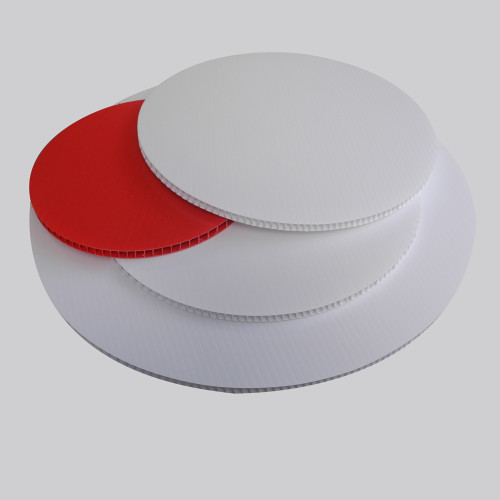 Easy to Cut Waterproof Lightweight PP Fluted Polypropylene Plastic Corrugated Sheet
Model

PR-Plastic Corrugated Sheet
Item specifics
Brand

Plastic Corrugated Sheet
Provided Service

Die-cutting, CNC Engraveing,Sealing, Bending, Welding, Printing,Attaching Spunbond…
Custom Work

Color, Width, Length, Size, Weight, Packing, Processing
Certificate

RoSH, REACH, V0-V2 @UL94, No Lead, No Formaldehyde Content.
Main Color

White, Black, Yellow, Green, Blue, Red, Grey...
Main Application

pack, sign, construction, agriculture, industry
Thickness

1.5-14.5mm
Description

DETAIL INFORMATIONS
Polypropylene (PP) Corrugated Sheet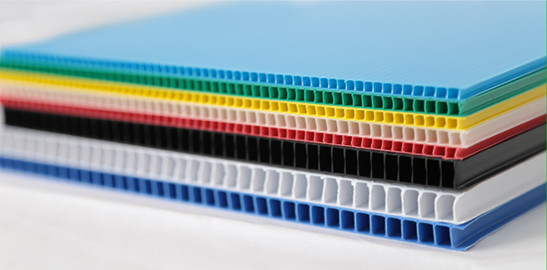 Polypropylene Corrugated
Sheet
Waterproof
Lightweight
Recyclable
---
Polyreflex Polypropylene (PP) Corrugated Sheet
Lightweight & Recyclable boards
Polyreflex's Polypropylene (PP) corrugated sheet is made of
Polypropylene (PP) copolymer, homopolymer resin and some fillers.
It is an extruded corrugated sheet consisting two flat walls
connected by vertical ribs, or in the pozidrive structure. PP
corrugated sheet is absolutely harmless and odourless, and
moisture resistance & anticorrosion. Its special and great
properties such as strong, lightweight, various colors make it
good in packaging, advertising, construction, agriculture and
industry uses.
---
High Stability, Easy Finishing, Largely Chemical Resistant

Non-toxic, Pollution-free, Environment Protection

Strong Toughness, Good Bending Performance

Waterproof, Dampproof and Weather Resistant

Light Weight, Fire Resistance and Low Cost

Anti-static, Electric Conduction

Corrosion and Rot Resistant
Detailed Images
Quality is shown in detail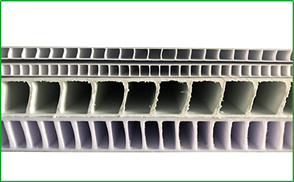 Wider Ribs & Narrow Ribs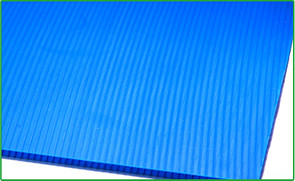 S-type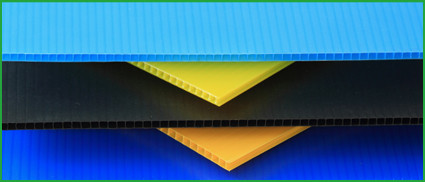 Very Flat Surface for Printing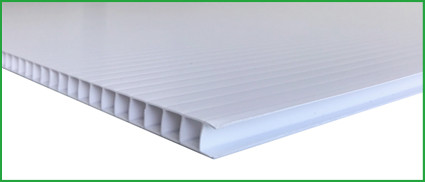 Normal Surface for Box Making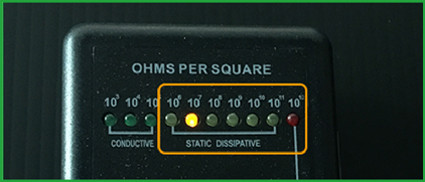 ESD/Anti-Static Sheet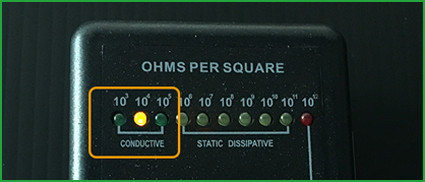 Conductive Sheet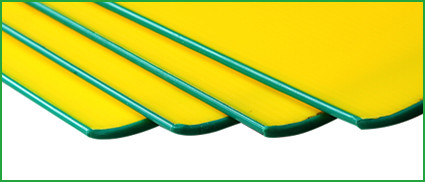 Sealed Edge with Plastic Rod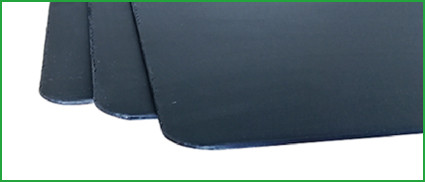 Sealed Edge with Hot Melt
Product Available

---
Thickness:
1.5-14.6mm
Width:

1000, 1220, 2000mm are standard. Max.width is 2400mm. Other width can be customized.

Size:
1000x2000mm, 1200x2400mm, 1220x2440mm are standard. Other size can be customized.
Colour:
White, Black, Grey, Red, Yellow, Green, Blue, Brown are standard.
Other colors can be customized according to RAL / Pantone.
Surface:

Smooth, Matt, or very flat

Weight:

180-4000gsm

Printing:
Available with all kinds of design.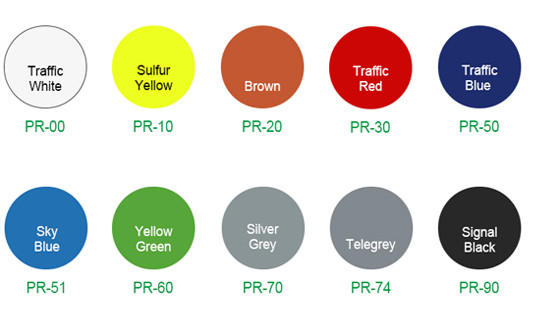 Traffic White
PR-00
9016

PROCESSING WAYS
Polypropylene (PP) Corrugated Sheet

Die-cutting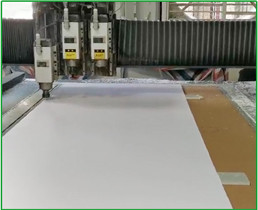 CNC engraving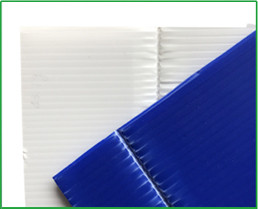 Creasing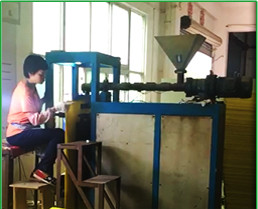 Sealed edge with plastic rod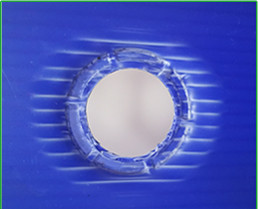 Ultra-sonic welding
Polyreflex Polypropylene Corrugated Sheet Application Examples
Polyreflex Polypropylene (PP) corrugated Sheets are excellent alternative to cardboard, PS foam board, MDF, Plywood etc.

Turnover Box and Unit/bulk Packs
for fruits and vegatables, components and parts, beverages and pharmaceuticals




Anti-UV Grade
Well working outside



Flame Retardant Grade
Flame Resistant V0-V2 Grade



Industrial Usage Board
packing, protecting, pad, shelf, partition, bottom plate, cross plate



Electronic industry packaging
with conductive or anti-static property



Advertising and Sign
display stand, product plate, billboard, light box, window shape, yard sign



Household use
Temporary partitions for houses, wall & ceiling panels, floor protection, container covers



Sealed edges for water proofing
layer pad for bottles, water-proofing lid



Other application
back panel for bag, washing machine, car, water heater, baby car; pad for storage and transportation