Polyreflex Showcases Cutting-Edge Plastic Solutions at the 134th Canton Fair
Share
From

www.polyreflex.com
publisher

Polyreflex
Issue Time

Oct 10,2023
Summary
Explore Polyreflex's innovative plastic solutions at the 134th Canton Fair. Discover a wide range of high-quality plastic sheets, packaging solutions, and customization options from a trusted manufacturer.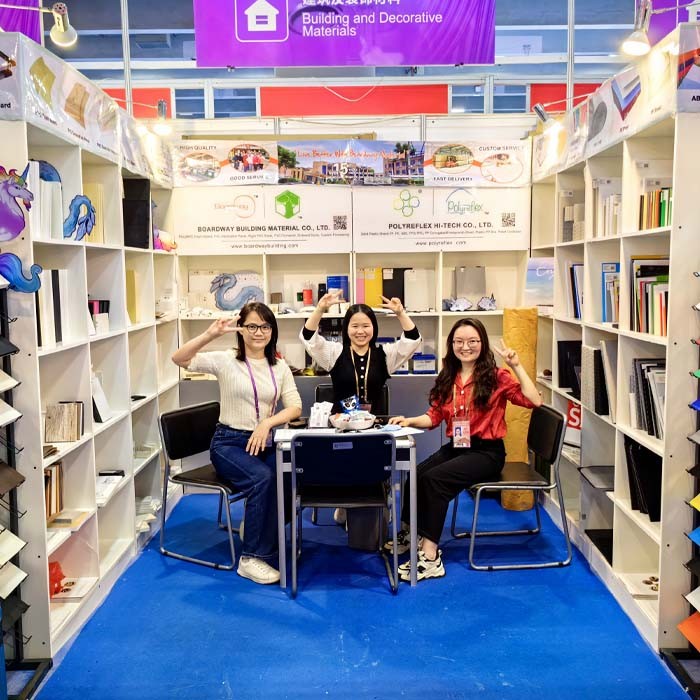 Guangzhou, China – Polyreflex, a leading manufacturer of innovative plastic solutions, is excited to announce its participation in the 134th Canton Fair. The event is scheduled from October 23rd to 27th in Guangzhou, Guangdong Province, and you can find Polyreflex at Booth 11.2K27 in the Building and Decoration Materials exhibition area.

Explore Polyreflex's Range of High-Quality Plastic Products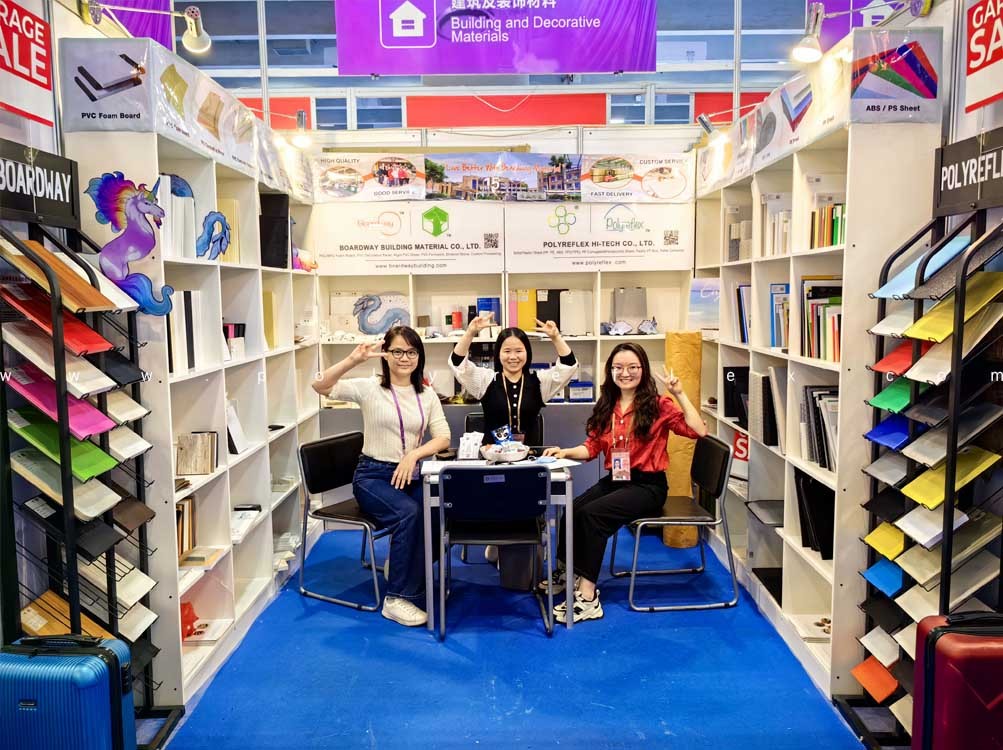 Polyreflex is dedicated to providing a diverse range of plastic solutions that cater to various industries and applications. At the Canton Fair, we are proud to present our comprehensive product lineup, including:

1. Solid Plastic Sheets

Acrylonitrile Butadiene Styrene (ABS) sheets offer excellent strength and impact resistance, making them ideal for automotive, electronics, and construction applications
TPO Sheets:
Thermoplastic Olefin (TPO) sheets are known for their durability, UV resistance, and versatility, making them suitable for automotive, roofing, and outdoor applications.

Polypropylene (PP) sheets are lightweight, chemical-resistant, and widely used in the packaging, automotive, and medical industries.

High-Density Polyethylene (HDPE) sheets are renowned for their strength and corrosion resistance, making them perfect for tanks, pipes, and playground equipment.

Ultra-High Molecular Weight Polyethylene (UHMWPE) sheets offer exceptional wear resistance and are commonly used in conveyor systems, food processing, and marine applications.

2. Hollow Plastic Sheets

Polypropylene (PP) corrugated sheets are lightweight yet sturdy, making them ideal for packaging, signage, and display applications.
PP Honeycomb Sheets:

PP honeycomb sheets are known for their strength-to-weight ratio and are used in industries such as aerospace, automotive, and construction.

PP bubble sheets provide cushioning and protection, making them suitable for packaging fragile items and ensuring safe transportation.
3. Plastic Packaging Solutions

Polyreflex offers a wide range of plastic packaging boxes that are durable, reusable, and environmentally friendly. These boxes are perfect for storage, transportation, and distribution purposes.

4. Reusable Turnover Boxes

Our reusable turnover boxes are designed to optimize storage space and enhance logistics efficiency. They are widely used in various industries, including manufacturing and logistics.

Discover Customized Plastic Solutions

Polyreflex understands that every customer's needs are unique. That's why we offer customization services to tailor our plastic products to your specific requirements. Our team of experts is dedicated to delivering solutions that meet your exact specifications.

Visit Us Online

If you cannot attend the Canton Fair in person, you can still explore our products and innovations by visiting our online booth at
CHINA IMPORT AND EXPORT FAIR
.Discover how Polyreflex's cutting-edge plastic solutions can benefit your business.
About Polyreflex

Polyreflex is a leading manufacturer of plastic sheets, packaging solutions, and reusable turnover boxes. With a commitment to quality, innovation, and sustainability, we have earned a strong reputation in the global market. Our extensive product range, customization capabilities, and dedication to customer satisfaction make us a preferred partner for businesses worldwide.

Contact us today to request a quote and claim your FREE sample! Let's bring your ideas to life with our exceptional PLASTIC Sheets!
We look forward to partnering with you on your next venture!